Penguin Toilet Factory Tour
Below are photos taken at our state-of-the-art toilet manufacturing facility in Monterrey Mexico. This is one of the largest OEM toilet manufacturers in the world. We hope you enjoy the tour!


Toilet tanks and bowls being moved from the molds where they will be placed on a rack and move to the next area for processing.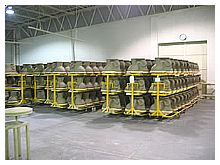 Here the tanks and bowls will air dry for 24 hours. They will then be hand sanded and moved the the next phase.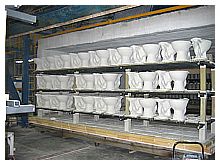 Here the tanks and bowls have had porcelain applied. They are staged on special racks to continue with processing.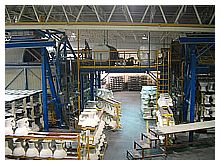 Tanks and bowls are loaded into special ovens for baking. They start at room temperature and go up to 1200 degrees C. for 17 hours.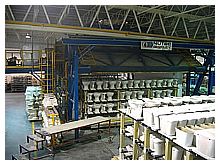 Here, tanks and bowls are removed from the oven and left on the racks for cooling.
After cooling, they will move to another area for inspection and testing. All products are tested 100% for quality control.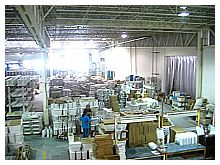 After the tanks and bowls have passed inspection, they are moved to an area for final assembly.
Here the Fluidmaster flush and fill valves along with other parts are installed to complete the assembly operation. Then the units are packaged for shipping.